The 236 series voltage sensor combines solid state sensing circuitry with a SPDT 13 amp relay or a DPDT 10 amp relay. The single pole version has recessed potentiometers for adjustment.The double pole version has knob adjustments. Pull-in voltage is 75 to 115% of nominal voltage. Dropout is 75 to 95% of set pick up.
Applications: Brownout protection, warning of under voltage condidtions and over voltage protection.
Prevents equipment burn out
Additional contact configurations and coil options are available – please use the RFQ/RFI tab above to submit your request.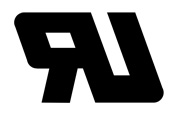 Made in U.S.A.